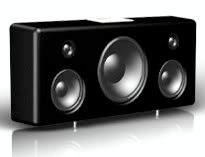 Well, that didn't take long.
The same day that the Zune price-point and date were announced, Zune accessories start popping up. This is the Octavio, made by Australian company VAF Research. It looks astonishingly like the iPod Hi-Fi. How about that?
The Octavio is the first accessory to bear the "Made for Zune" logo and will apparently be available in "late 2006." No price yet though.
Adelaide firm in select Zune group [Austrailian IT via Engadget